I went and visited a friend's gunshop Tuesday. It usually costs me money (or guns traded) but I always seem to be happy when I leave - I traded 4 guns, one of which was a gift and didn't cost a dime, for the three following guns: Dan Wesson 8" blue .44 Magnum, S&W Pre-Model 27, 5 screw, pinned barrel .357 Magnum with 8-3/8" barrel, and a pre-WWII Walther Model 8 6.35mm auto. The Smith was shipped to a Detroit Company early in October, 1957. For your viewing pleasure....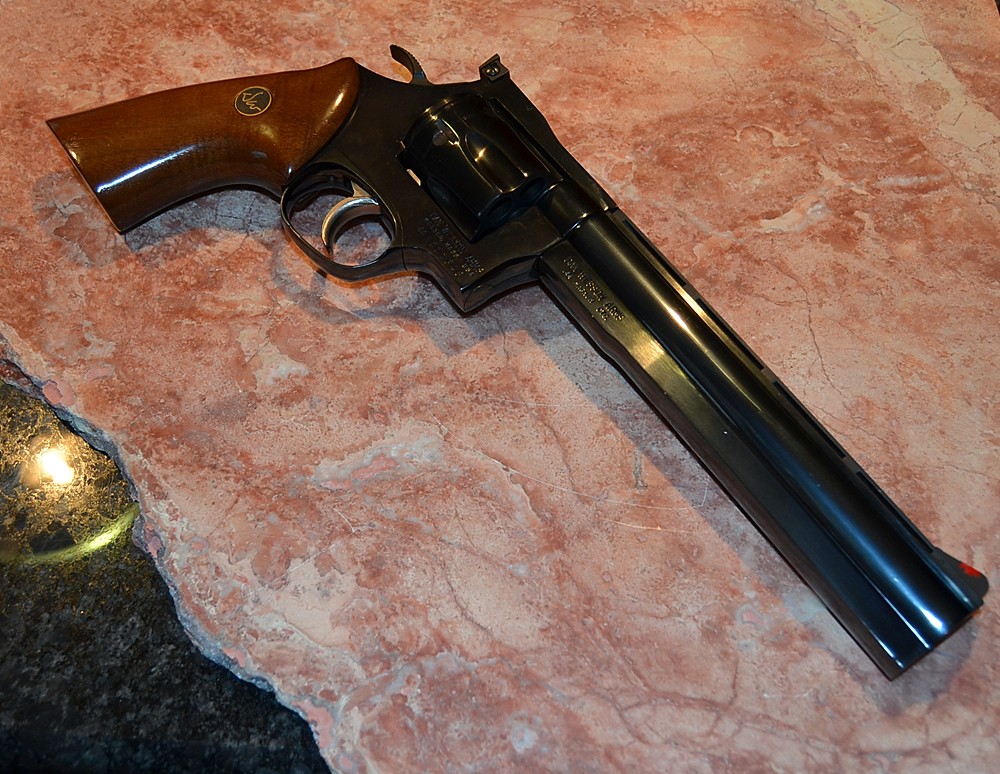 Big Dan Wesson .44 magnum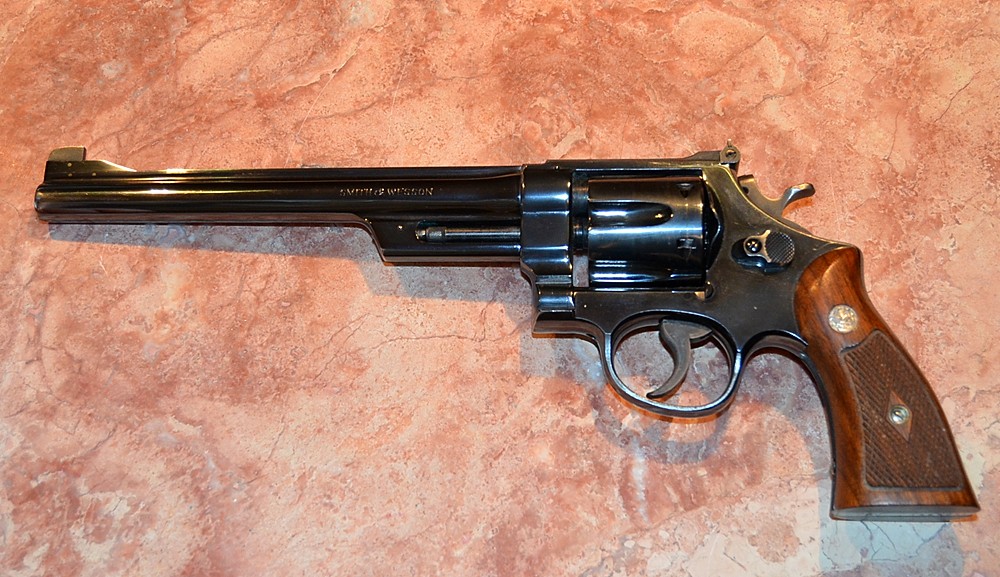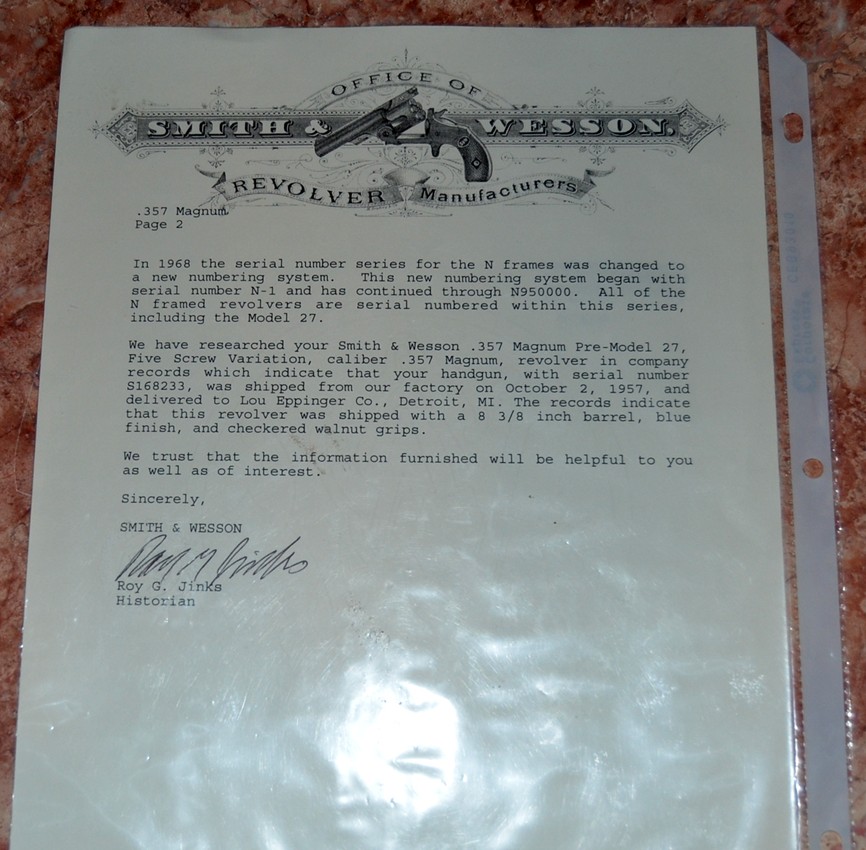 S&W .357 Magnum and page 2 of factory letter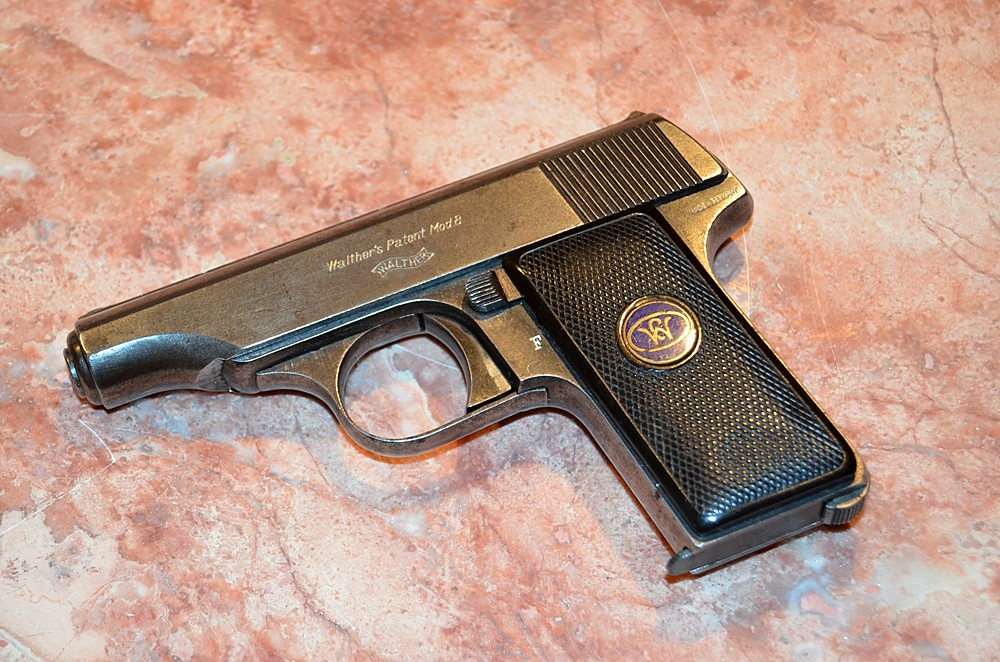 Walther Model 8, 6.35mm
Lou Eppinger is still in business (their 106th year); they closed the retail business in Detroit and opened a manufacturing business in Dearborn in the late 1950s - according to their Controller this gun was probably one of the last guns they ordered - she is checking to see if their are any company records still about...