---
I sent an early Post WWII FN Hi Power that was an Israeli Police trade-in and a Canadian made Inglis Hi Power serial number matching slide and frame (and a bunch of Hi Power parts pieces) to Chuck Warner of Elite Warrior Armament in New Mexico for some work. I traded a Practical Hi Power (two tone hard chrome frame, blue slide) and an FN MkII Israeli Police trade-in for the work on the FN and another matching Inglis frame/slide barrels, parts pieces for him to build me an Inglis. What surprised me that Chuck not only built the Inglis Hi Power but he also parkerized then blued the gun! So for the price of two complete guns and parts pieces of another gun I ended up with a pair of functional Hi Powers!

Here's a "before" picture of the FN Hi Power before it went to the Spa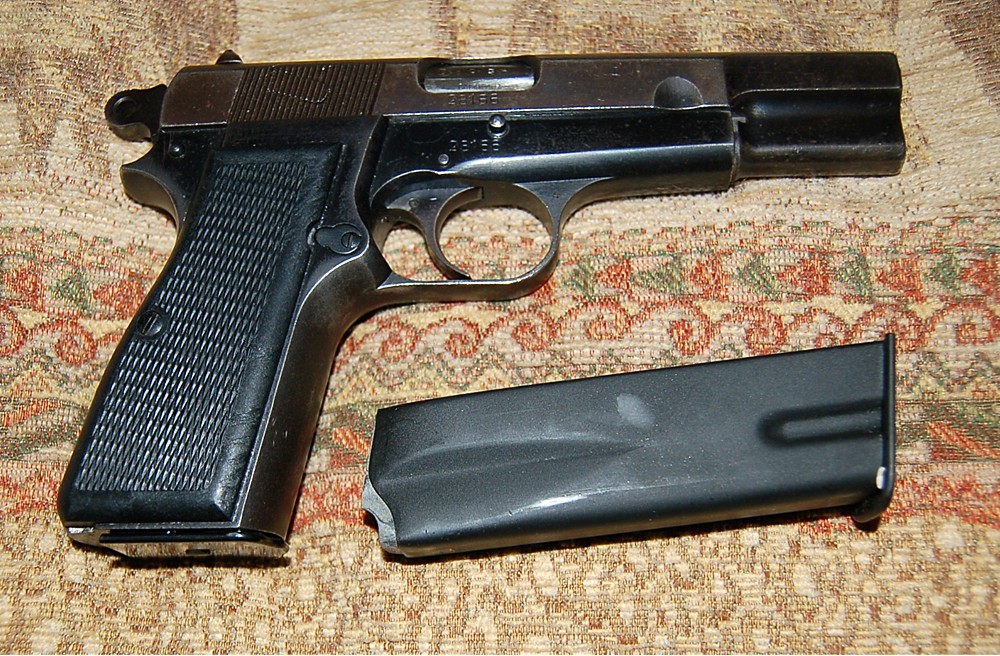 "After"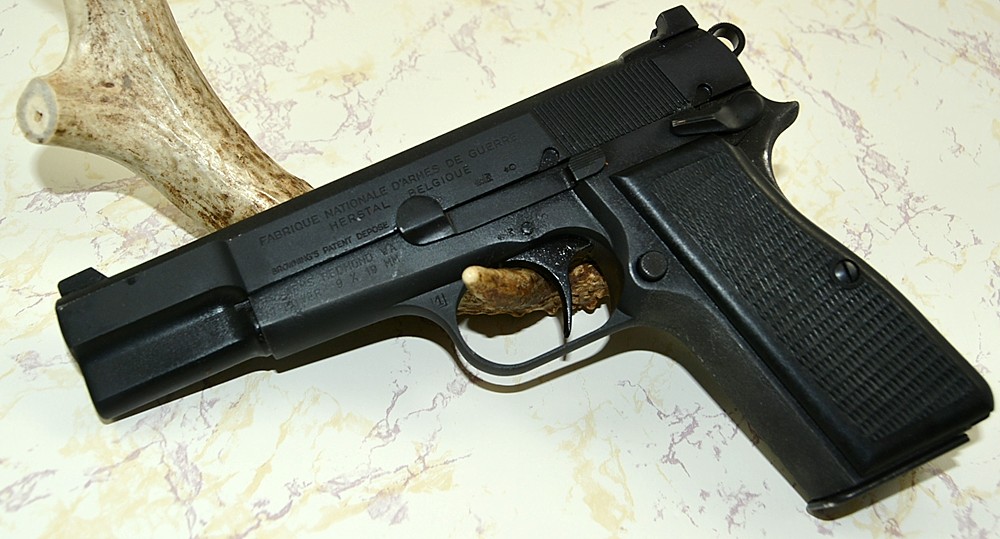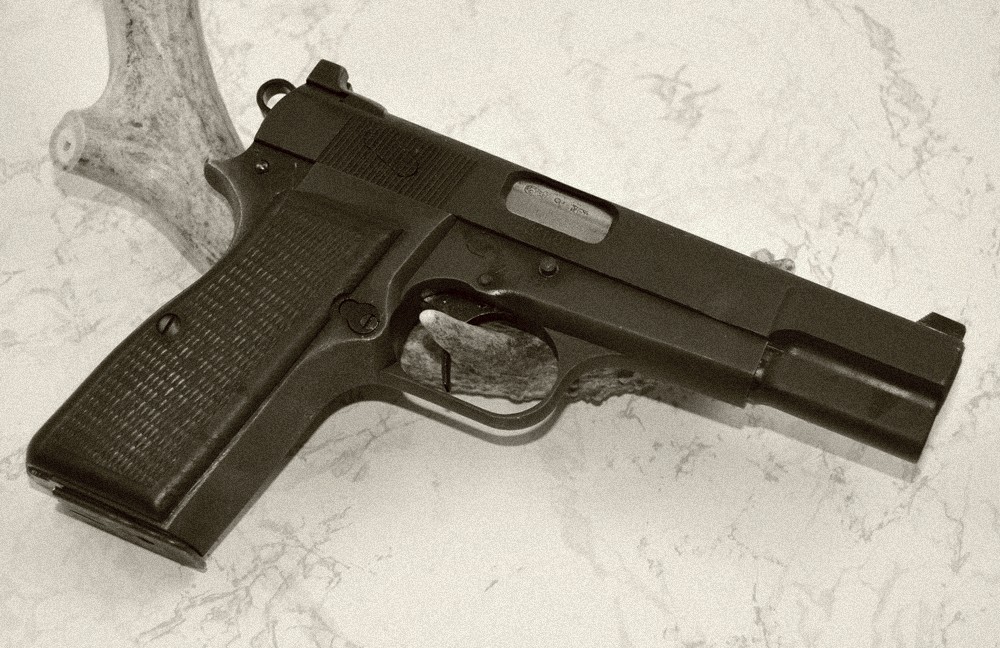 The changes that were done include bluing over parkerizing; new hammer, new rear sight, straightened trigger, ramp work, 5.5# trigger weight, safety work, etc. The front and back of the grip and the top of the slide have been stippled in what is referred to as a "Gaza Sand" finish; grippy but not painful. When asked what I thought of it I said it feels like a dry bar of LAVA Soap in the hand - it feels good in the hand.

Here's what the two bare framed Inglis Hi Powers looked like, flanking a completed Inglis. They are finished in a typical British Hard Semi-gloss enamel finish. I think they call it Suncorite.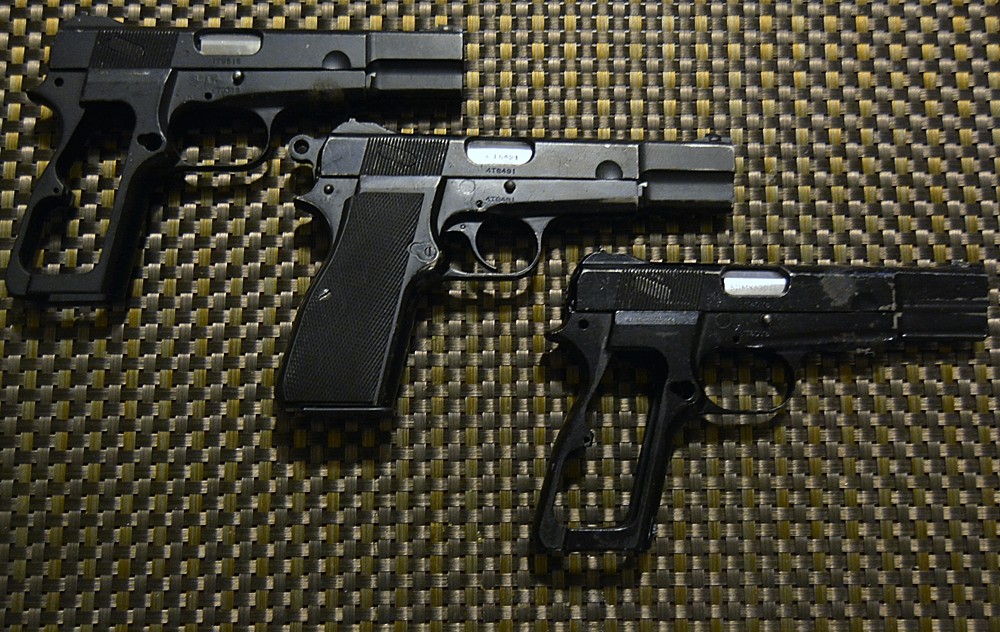 And presto, changeo, the new and improved Inglis: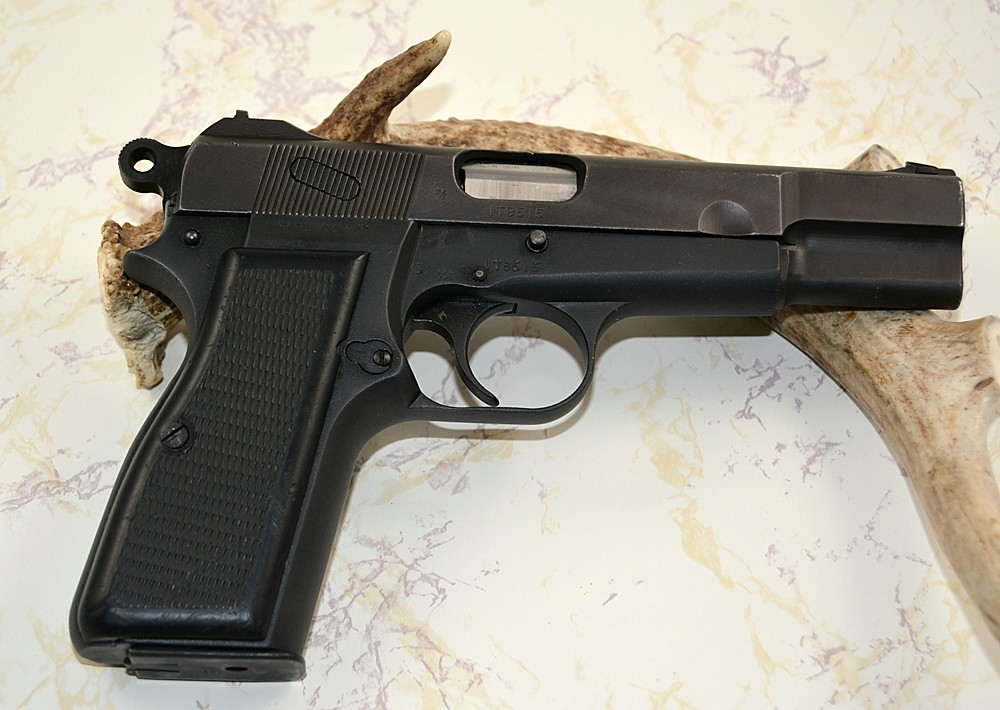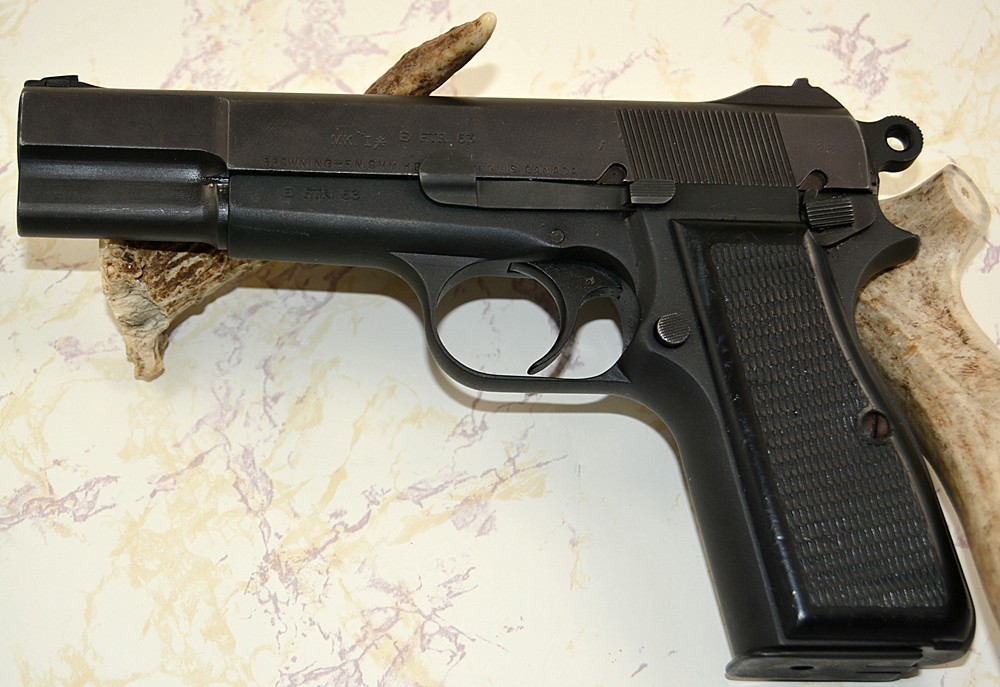 Next stop...the range!