This is a SW 1911 in for lots of upgrades. The owner wanted a "BoMar" style rear sight. SW uses a unique rear sight dovetail for a Novak fixed sight. First I milled off the existing dovetail and made a flat the length of the sight. SW uses a modified FP safety which is held in place under the rear sight.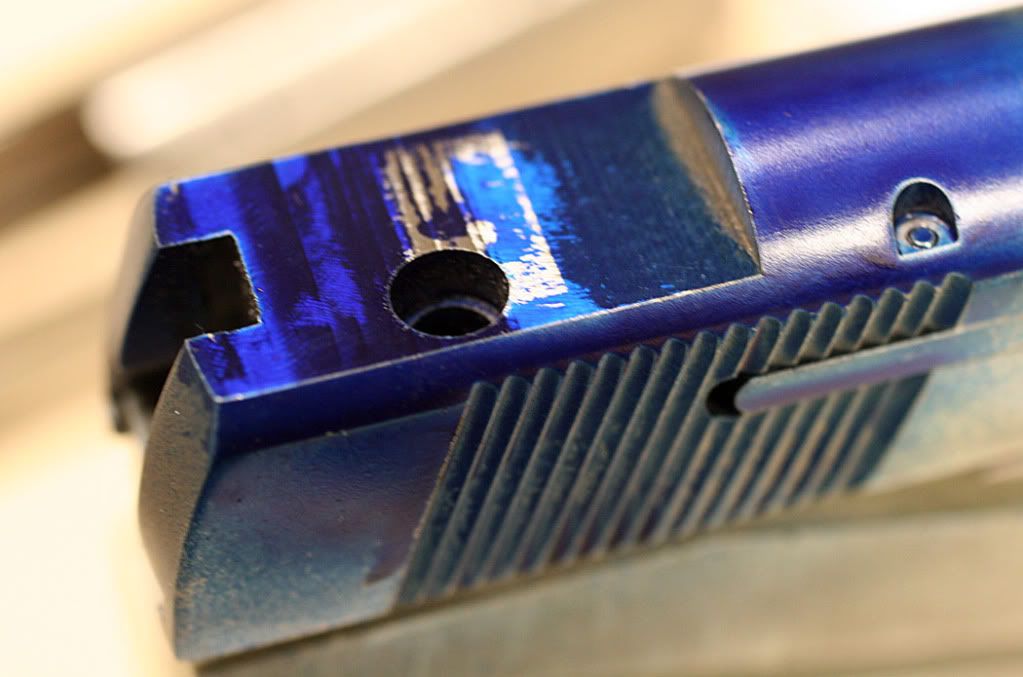 Next I cut the new Kensight rear sight, eliminating the dovetail, to the shape of a block. At first I was going to just screw the sight in place, but Jerry Keefer had the idea of a keyway which would give the sight more strength under heavy use.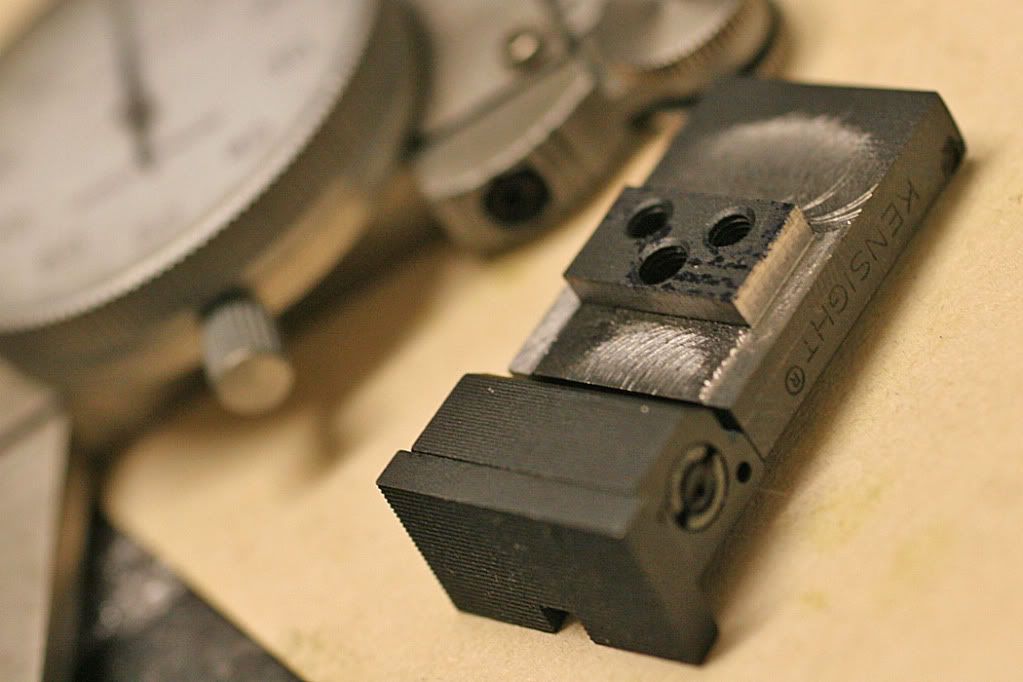 Two 4-40 stainless screws were fit to the slide, the tapped holes enter the FP tunnel, so the screws had to be cut for clearance. Once the blade is down, the screws will not be visible.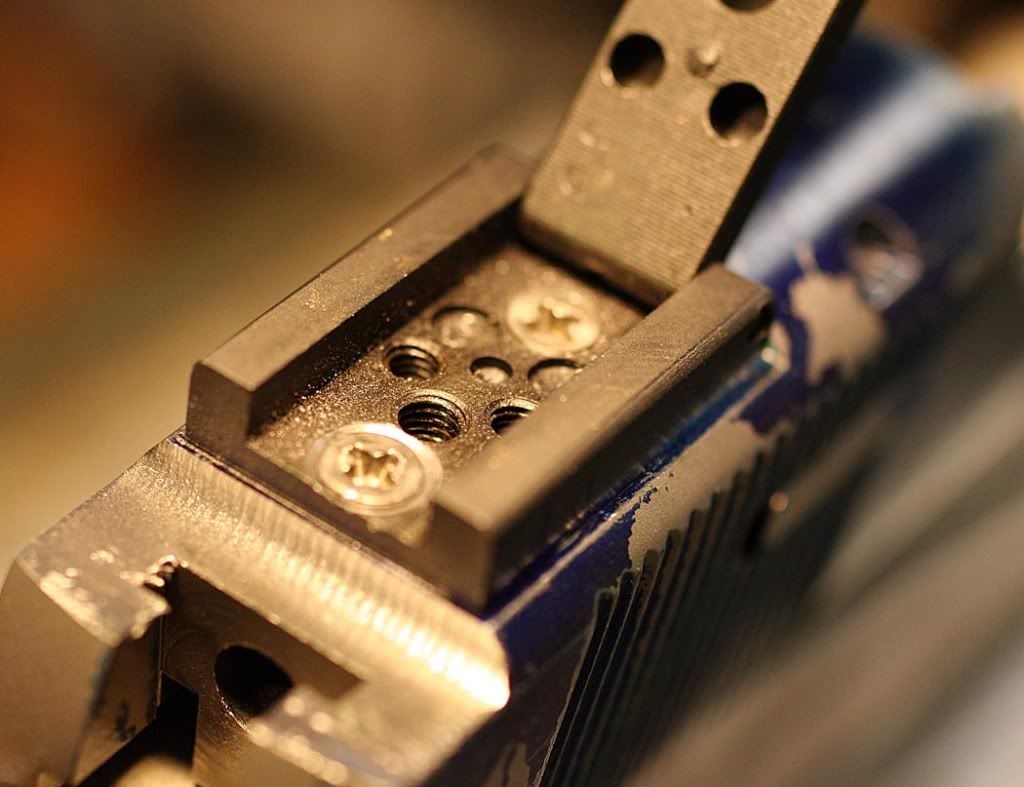 After all the mill work was done the slide was dehorned and bead blasted.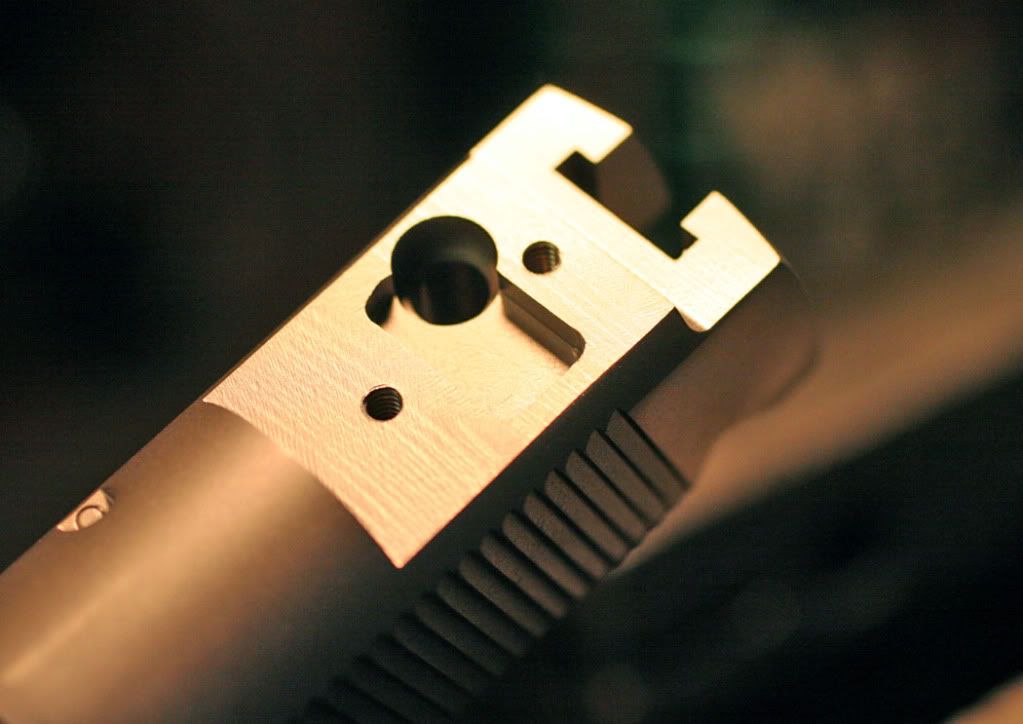 The finished sight. The safety plunger will be modified or a new shorter one will be made on the lathe to allow the safety to stay original.
One problem at a time.