I do like pocket pistols, not as a primary off-duty carry, but something that like its name suggests, drop it in the pocket.
One Hundred and Eight years ago (1905 for some of you) the US Army held trials for a new semi-auto pistol to replace their aging and underpowered revolvers. In addition to Colt and Luger, Savage submitted a gun, only 25 or 50 made, in .45 acp (currently there is one on GunBroker for an opening bid of $35,000). Although we know that JMB's designed Colt prevailed, Savage liked their design so much that they scaled it down and in 1907 introduced their Model 1907 chambered in .32 acp, aka 7.65mm.
When compared to the .45 acp .32 acp is rather weak and anemic. Savage's answer to that was a 10 round staggered magazine; one of the first hi-caps to hit the commercial gun market.
My Savage Model 1907, made in 1915 arrived today and I just went and picked it up. Here are some photos of it: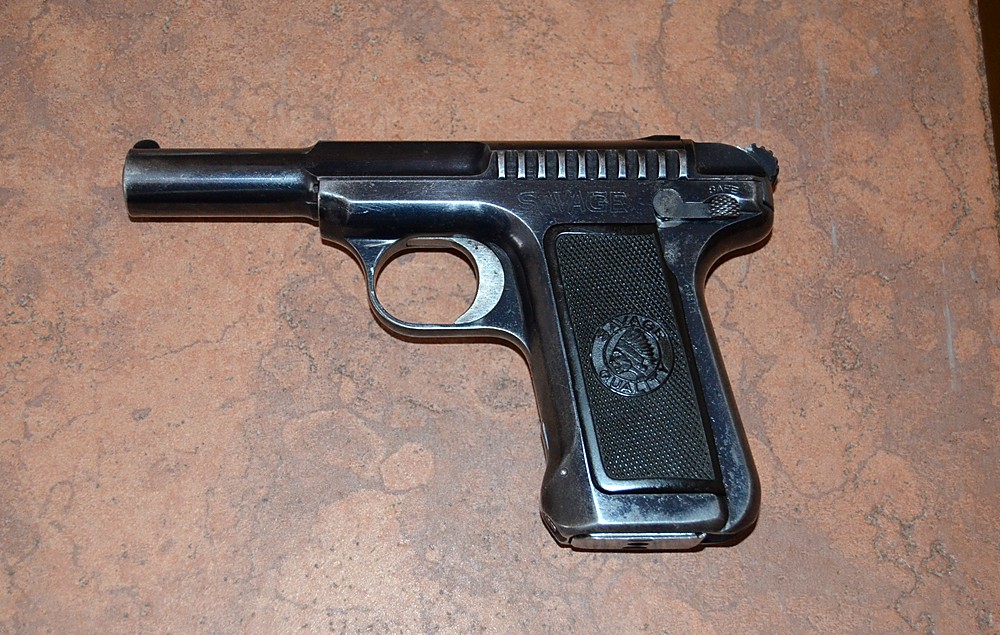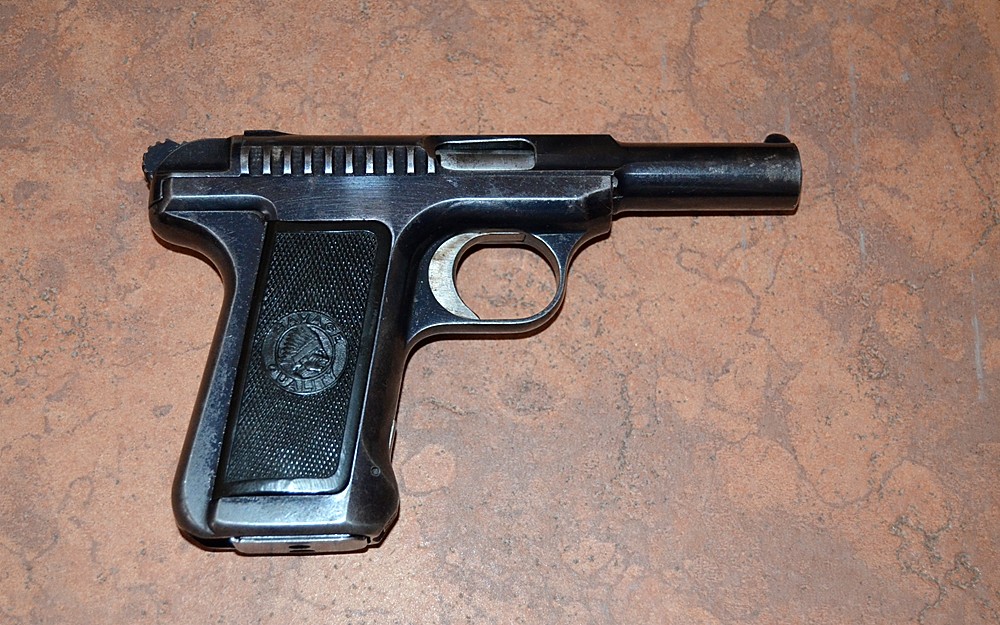 Here's a photo of the Savage Factory Letter from 2007:
For size comparison, here is my 1912 manufactured Colt 1908M .380 and the Savage 1907: